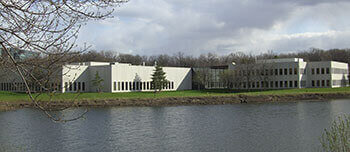 Gibson Electric is an ISO 9001:2015 certified firm specializing in the commercial electrical and telecommunication infrastructure design, installation and maintenance of structured cabling, electrical power distribution systems, and data transmission systems.
Based in Downers Grove, Illinois, we are a premier electrical and telecommunications contractor in the Chicagoland area and beyond. With a wealth of experience, technology expertise, certified Union electricians, and talented staff, we provide customers with the highest quality and safest construction, an unprecedented level of professionalism, and the most cost-effective solutions available.
Gibson Electric continues to lead the way when it comes to the design/assist, installation and maintenance of electrical, network, data center cabling and telecommunications systems. Our extensive experience allows us to meet the complex requirements of special purpose facilities, including mission critical data centers, tenant build-outs, trading floors, high rises, call centers, hospitals, hotels, stadiums, airports, and tollways.
Corporate Mission
It is our goal to provide the highest quality, most cost effective and safest electrical construction, repair and retrofit, telecommunication, structured cabling, distributed antenna systems (DAS), and life safety systems maintenance possible to our customers.