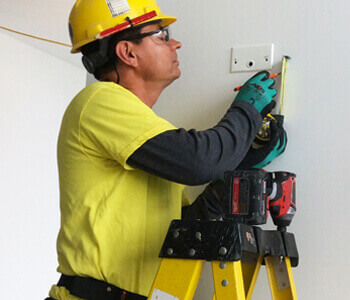 Regular preventive maintenance is critical for a successful building management program—it helps preserve the initial capital investment in both buildings and equipment, while enhancing the sustainability and comfort of facilities.
Successful preventive maintenance programs also help determine overall operating costs and reduce the disruptions caused by emergency repairs, or by equipment that must be replaced after is has broken down.
When an unexpected need arises that isn't part of a comprehensive maintenance plan, Gibson Electric has the perfect solution. Employing a specialized team of technicians ready to respond at a moment's notice using a fleet of service vans, Gibson Electric's service team solution is one clients can depend on.