The Gibson Electric team has extensive experience with sustainability-focused projects such as installing and servicing solar photovoltaic equipment, electric vehicle charging stations, and various energy-savings systems.
Gibson Electric is also on the cutting edge of a number of quickly growing sectors of electrical construction, a member of the Illinois Solar Energy Association (ISEA), and is an ICC-certified installer (part 462).
Solar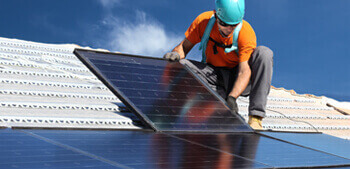 The Illinois Power Agency Act of 2007 requires 25% of Illinois to be sourced by renewable energy by the year 2025.
Initial projects have been of the wind farm variety in rural areas, but this has only provided a fraction of the total required demand.
With the decreasing cost of solar panels and utilities increasing incentives for peak times and beyond, the economics of solar installations are becoming more feasible, even in heavy populated areas.
Gibson Electric provides various types of solar work as solar power continues to offer alternate energy solutions.
Electric Car Charging Stations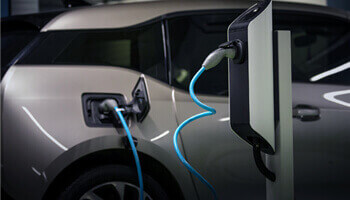 Gibson has installed electric car charging stations in projects all around the Chicagoland area.
Our teams work hand-in-hand with equipment providers to handle everything from material procurement and distribution to final trim installation and commissioning.
We can work with property owners to help ensure all the associated buildout is also provided—to whatever level of detail is needed for a given project, as no two sites are alike.
Gibson Electric will also look beyond the plans to verify the site-specific needs of each installation.